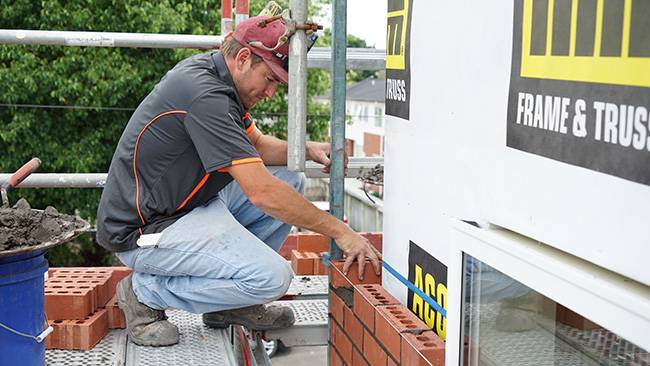 It is important to make sure that you engage a bricklayer in the planning process of your build so that they can help you with their knowledge of different bricks and different bricklaying styles. We are happy to work with you to give you advice on different products and what would suit your build. If you are wanting a different and unique look for your house, we are also willing to lay a sample and work with you to achieve the right look.

We will ensure that bricks are laid to meet the performance requirements of the Building Code.


Brick Veneer
One of the benefits of a brick veneer home is the fact that the cavity, which is the space between the brick and the gib interior surface, gives ventilation and prevents moisture passing through the brick into the internal cladding. Brick veneer cladding with the cavity system greatly improves the thermal and acoustic efficiency of external walls.
There are now so many different types of bricks, e.g. clay or concrete bricks, with rumbled edges, or plain or smooth face – so many, but we are happy to recommend bricks for you to suit your build.
Also by changing the mortar colour and the way the bricks are laid, we can help you attain a completely unique look for your new house build.