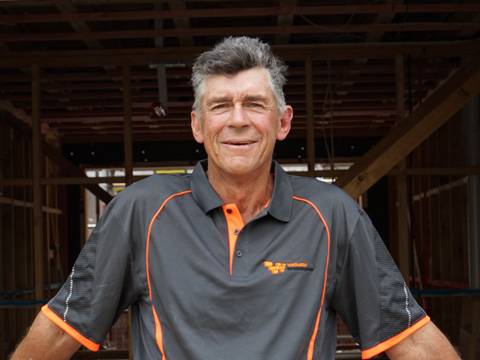 Murray was born and raised on a sheep farm, in South Taranaki so he knows the meaning of hard work.
He started his apprenticeship in brick and blocklaying in New Plymouth when he was 17 years old where his employer had a contact with Housing New Zealand so was involved in bricklaying for state housing. He also worked with individual builders on residential properties and did a lot of commercial block work.
The concrete pumping business was purchased nearly 10 years ago consisting of two concrete pumping trucks, and it has steadily grown to where it is today, with a fleet of 5 trucks and two full-time pump operators and two part-time pump operators. The concrete pumps complement the brick and blocklaying side of the business really well.

Murray has built a solid reputation in the Waikato with the bricklaying business, and having served a few years as President of The Brick and Blocklayers Federation, is well known and respected among the other Waikato Bricklayers. Murray loves to work closely with clients to achieve the effect that they want, and is quite happy to try different finishes to suit an individual's desired look. He also has a good rapport with builders and enjoys the more technical aspects of bricklaying.
Back...